This page provides a comprehensive guide on how to use the River Activity Tab
Overview
The Activity Tab provides users with a real-time view of the data flows, tasks, and events happening within the River. This document will provide a comprehensive guide on how to use the Rivery Activity Tab.
To access the Activity Tab, open an existing River or create a new one, once the River is set up and run, the Activity tab will appear.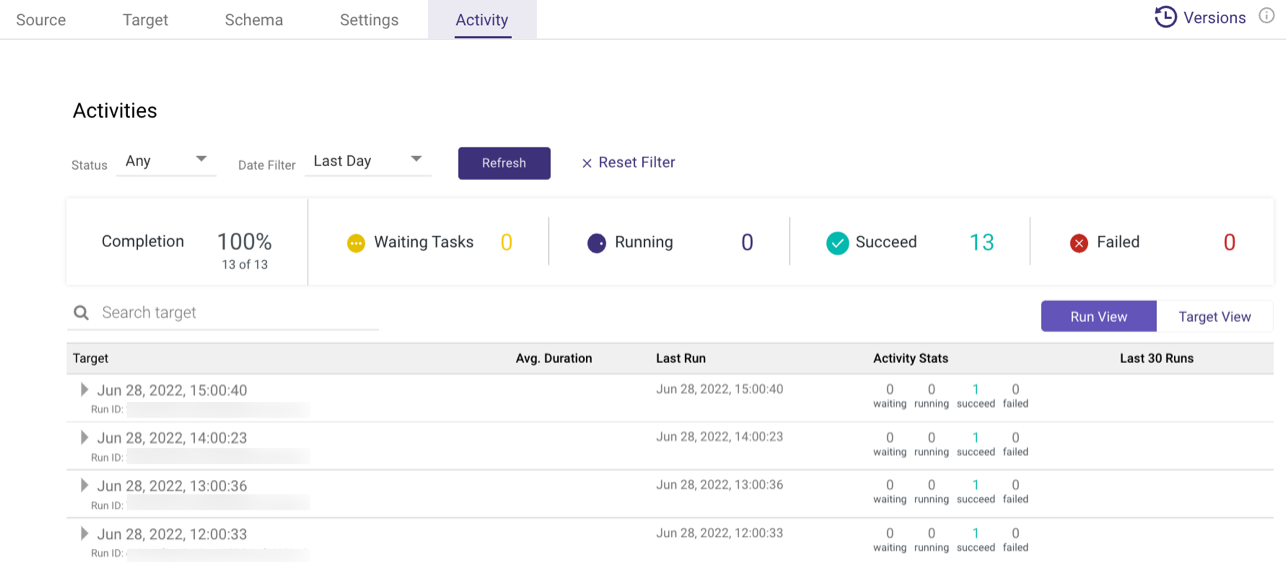 Activity Logs
If an issue arises while using a River, you have the option of looking into it further by reading the log messages related to the error. These activity logs on the Activity tab include useful data that can help you solve the problem.
The logs include information on the duration of the process, the quantity of RPUs used during execution, and other useful information.
Using this feature may help you identify the error's root cause more thoroughly and possibly solve it.

More information and capabilities are available in our Activities document.
---
Was this article helpful?
---
What's Next