Creating an FTP connection
1. In the Rivery console, navigate to the Connections page and select 'New Connection'. Select FTP as the source you would like to create a connection for.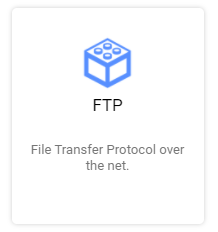 2. In the Connection window, you'll be prompted for connection details.
Note: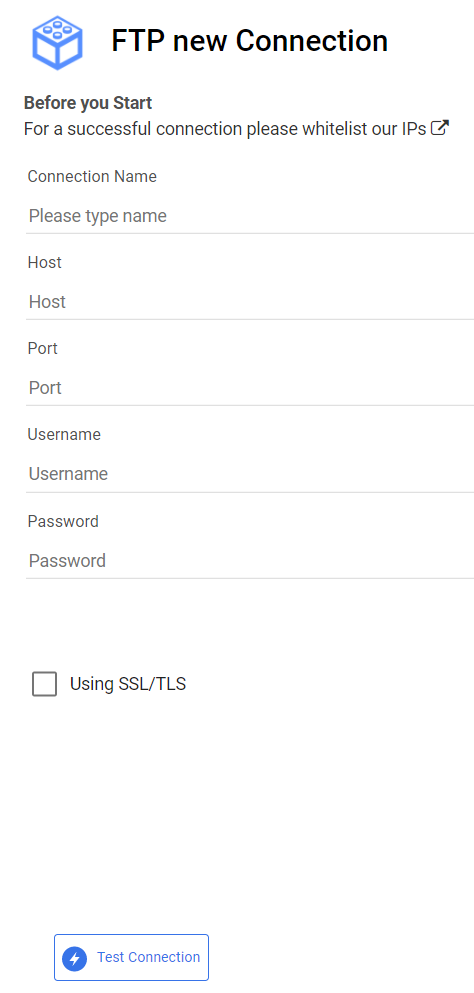 Host - the hostname of your server.
Port - the port number used (most commonly 22).
Username - the user name used to connect to the server.
Password- password for the corresponding user.
Using SSL/ TLS explicitly or implicitly (using FTP subclass which adds TLS support (more secured) to FTP as described in RFC-4217).
3. Test your connection and save.
---
Was this article helpful?
---
What's Next