Google Analytics Connection
Google Analytics Connection
---
Create Google Analytics Connection
A new connection can be created in the Rivery console using the button "New Connection" in the "Connections" tab.
or the "Create New Connection" button in the "Source" tab of a data source to target river once the google analytics source is selected.


A pop up with connection details will appear regardless of how you create the connection.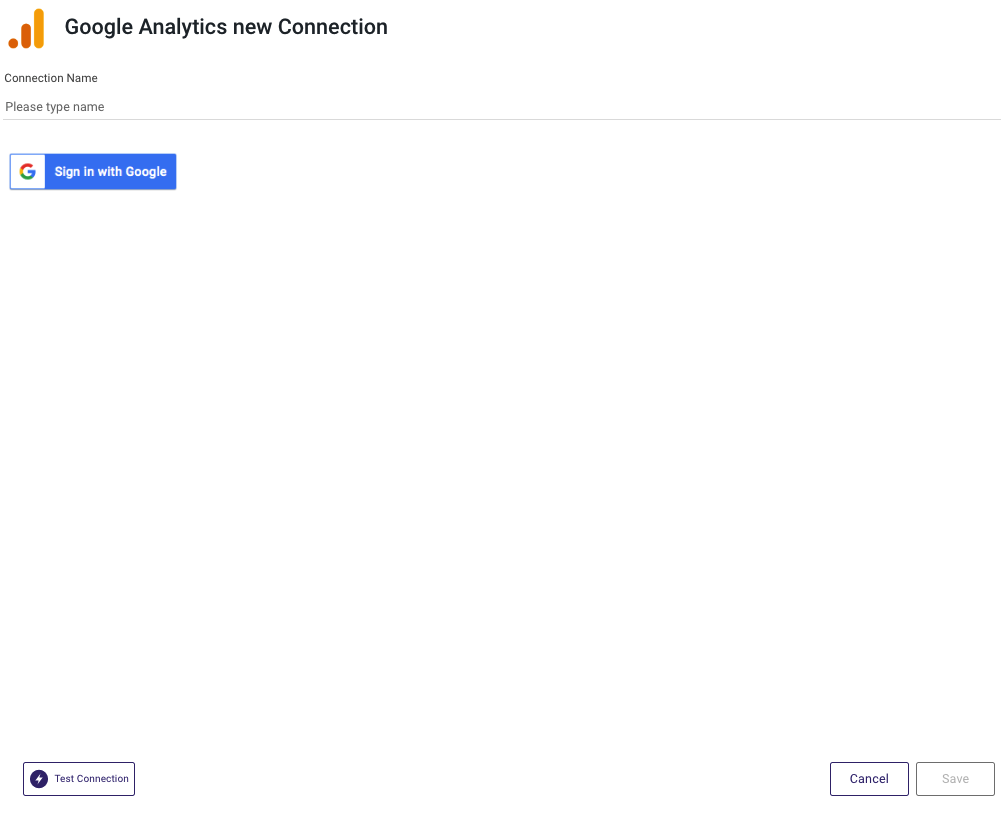 Click on the "Sign in with Google" button.

A Google connection pop-up should open.

Connect to the relevant Google account (A connection with access to your Google Analytics account)

Click on 'Save' in order to keep that account in your Rivery account.

If nothing happens after clicking the "Sign in with Google" button, your browser may have blocked the pop up:

1. On the right side of the URL in your browser, look for a button that says "popup blocked":

2. Click on it and select "always allow popups from Rivery".

3. Click again on the "Sign in with Google" button and a pop up to connect to Google will show up on your screen.

Click on "Test connection". If the test passes, you're ready to go with Google Analytics.
Connection Issues Troubleshooting
If there are connection issues with the given google analytics connection, whether it be testing the connection or trying to run the river, follow these instructions to troubleshoot:
Go to Admin -> user management in the google analytics settings page
Grant the collaborate" and "Read & analyze" permissions to the user you are trying to connect with.
Please note that this user must be an administrator in the given Google account.
---
Was this article helpful?
---
What's Next