Share feedback
Thanks for sharing your feedback!
This connector is currently in Alpha Stage.
GothamAds Connection
Connecting to GothamAds requires at least one combination of endpoint and api key.
e.g. : If you wish to extract data from the DSP video api, make sure to insert both end point and api key in their respective inputs (DSP Endpoint Video and DSP Api Key Video).
Contact GothamAds for your credentials.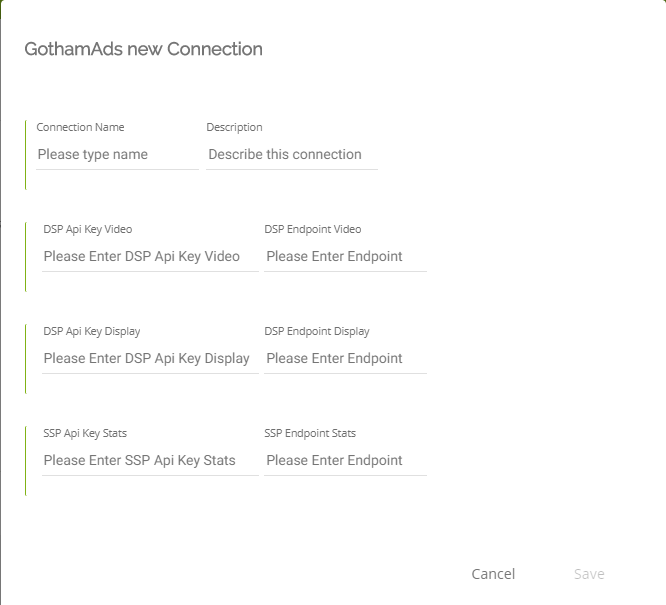 There is no "test connection" option in GothamAds. If there is some connection issue, an error will be returned when the river runs.
---
Was this article helpful?
---
What's Next