Connect to MyAffiliates In Rivery
The connection to MyAffiliates in Rivery based on the user, password and admin page URL of your MyAffiliates client: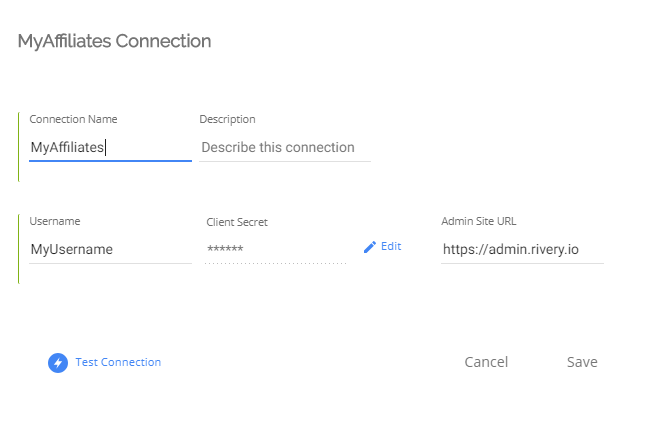 Username - Set your MyAffiliates Username.
Password - Set your MyAffilaites Password.
Admin URL - Please set your MyAffilaites' administration console URL, from the HTTPS to the domain*. For example: if you are entering https://admin.myaffilaites.rivery.io when you're going into your MyAffiliates console, please set it in the Admin URL.
---
Was this article helpful?
---
What's Next