Share feedback
Thanks for sharing your feedback!
Create Nuviad Connection
The only required credential to connect to Nuviad is the API key: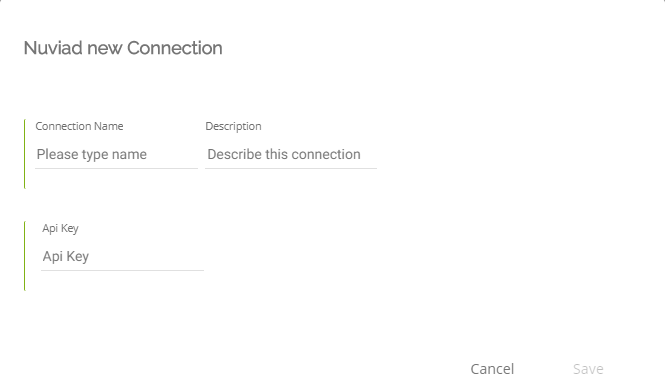 Insert the connection name and the API key under the "Api Key" input.
There is no "test connection" option in Nuviad. If there is some connection issue, an error will be returned when the river runs.
---
Was this article helpful?
---
What's Next