This tutorial will show you how to set up Amazon S3 as a Target.
Prerequisites
---
Setting up Amazon S3 as a Target Procedure
After you've established a connection, choose your Target Connection.
Type in your Bucket Name.
Enter the FileZone path from your S3 storage. Here's an example:

Set the period partition timeframe for a FileZone folder.
Select the original file type, then toggle to true if you want to convert the file to a Parquet file type.
Any Source to Target River can now send data to your S3 bucket.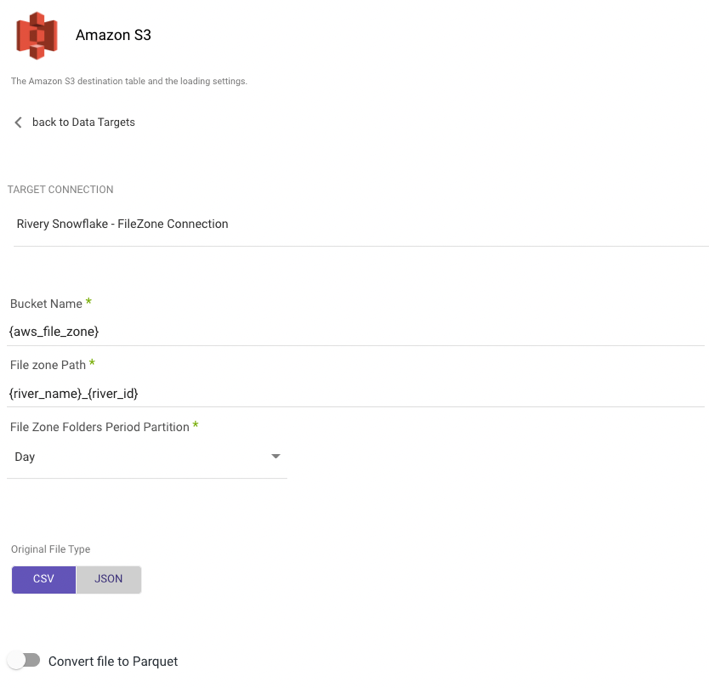 ---
Parquet File Type
Rivery allows you to convert CSV/JSON files to Parquet directories.
Parquet is an open source file format designed for flat columnar data storage. Parquet works well with large amounts of complex data.
Toggle to true to convert your original file type to a Parquet: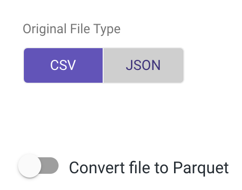 Please note that Webhook and Storage Files (with the exception of Amazon S3 and Email) are not currently supported but will be in the near future.
---
Was this article helpful?
---
What's Next