Creating an SFTP connection
1. In the Rivery console, navigate to the Connections page and select 'New Connection'. Select SFTP as the source you would like to create a connection for.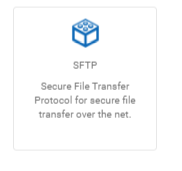 2. In the Connection window, you'll be prompted for connection details.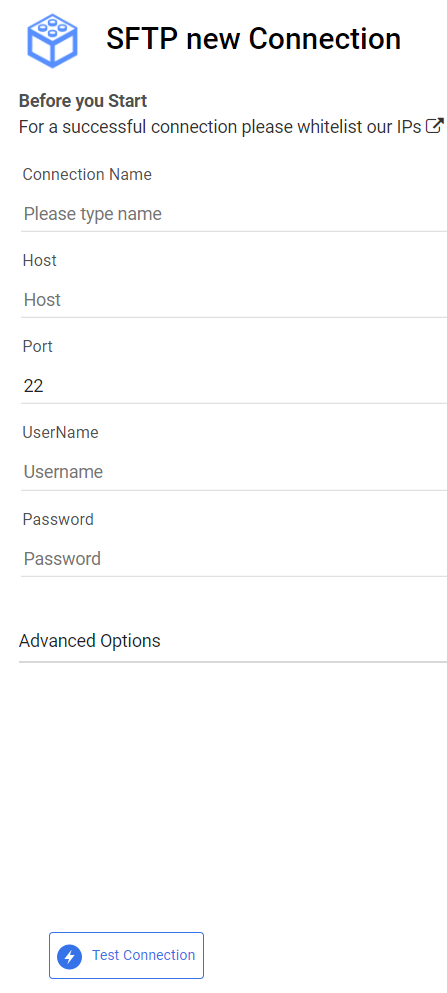 Host - the host name of your server.
Port - the port number used (most commonly 22).
Username - the user name used to connect to the server.
Password- password for corresponding user.

Note: The password field is optional if a key file is used to authenticate in the Advanced Options section.

Advanced Options (key file) - optionally, you can use a key file (.pem) to authenticate your SFTP user. If using this option, leave the password field above empty.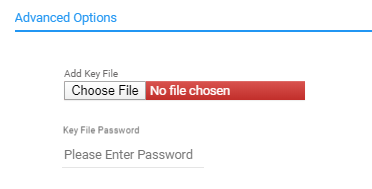 3. Test your connection and save.
---
Was this article helpful?
---
What's Next