How To Create a Connection
How To Create a Connection
---
Rivery integrations include relational databases, SaaS applications, file storage, NoSQL databases, and more.
To create a connection to a data source, you must first navigate to the Connections tab and click New Connection. If done correctly, your screen should look like the image below.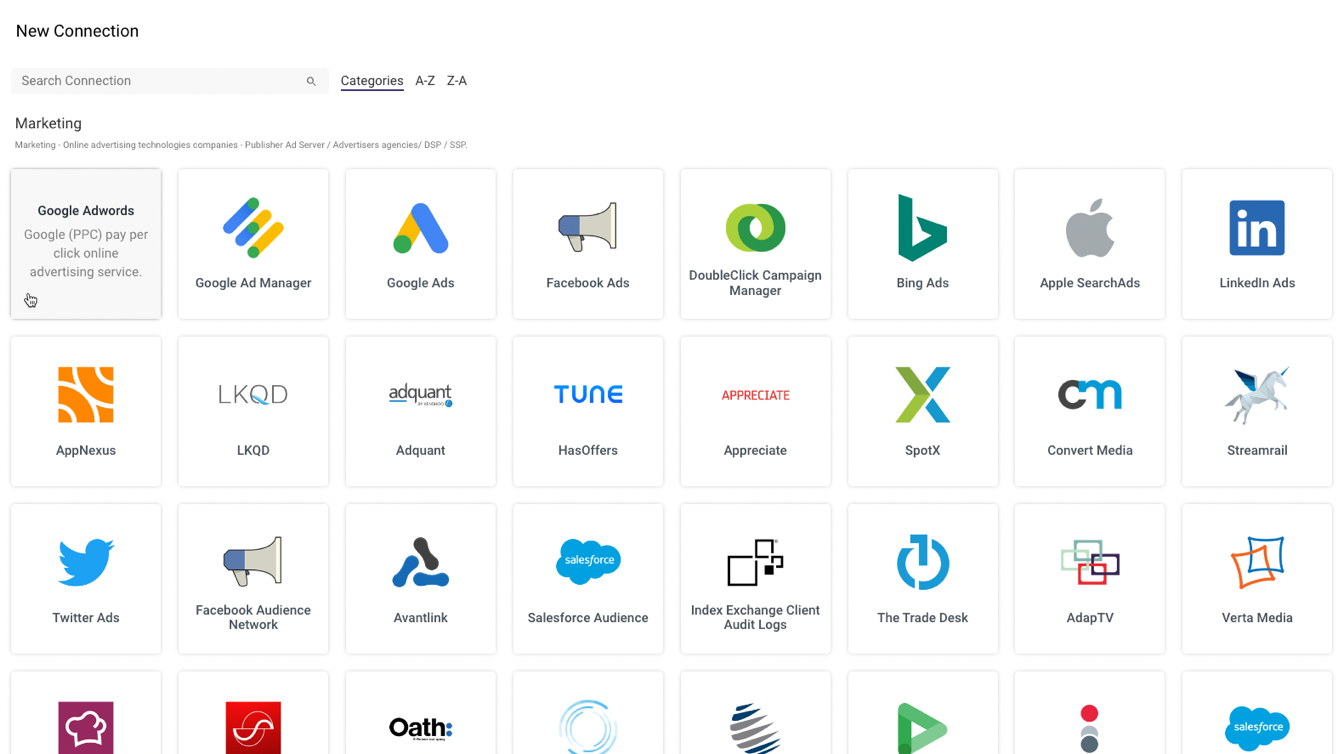 Next, search and select your desired data source. In the example below, LinkedIn is entered into the search filter.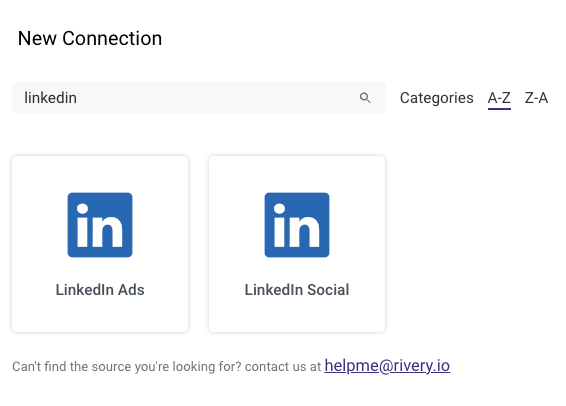 Click on your connection and fill out the necessary parameters.
Note - as displayed below, each connection pop-up has a link in the top right corner to its corresponding documentation for that source.
External Connection Link
Any Rivery Connection pop-up can be shared externally. The options for external connection sharing include:
Send via email from Rivery
Copy the link to send externally
In the connection pop-up, navigate to More Options to show these options.
Once the link is created and sent to the specified email address: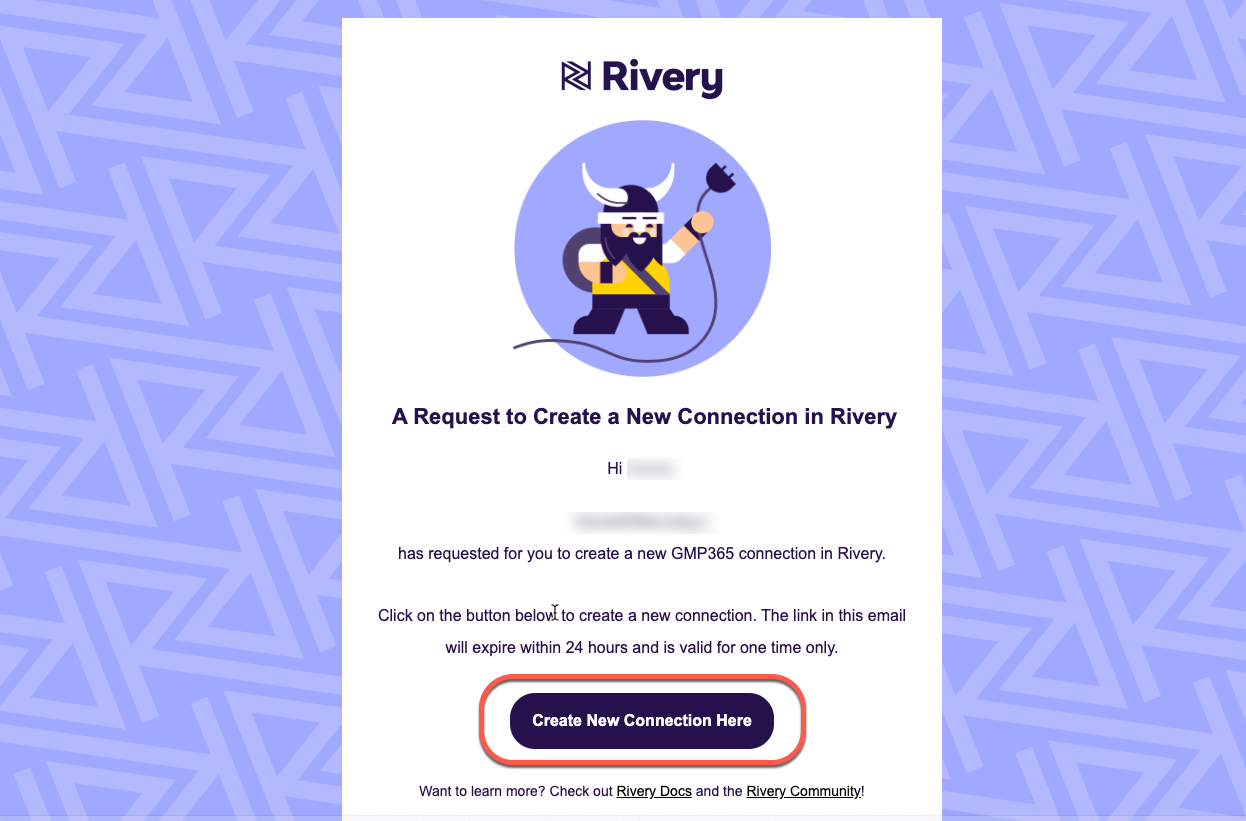 When you click 'Create New Connection Here,' a new pop-up window appears: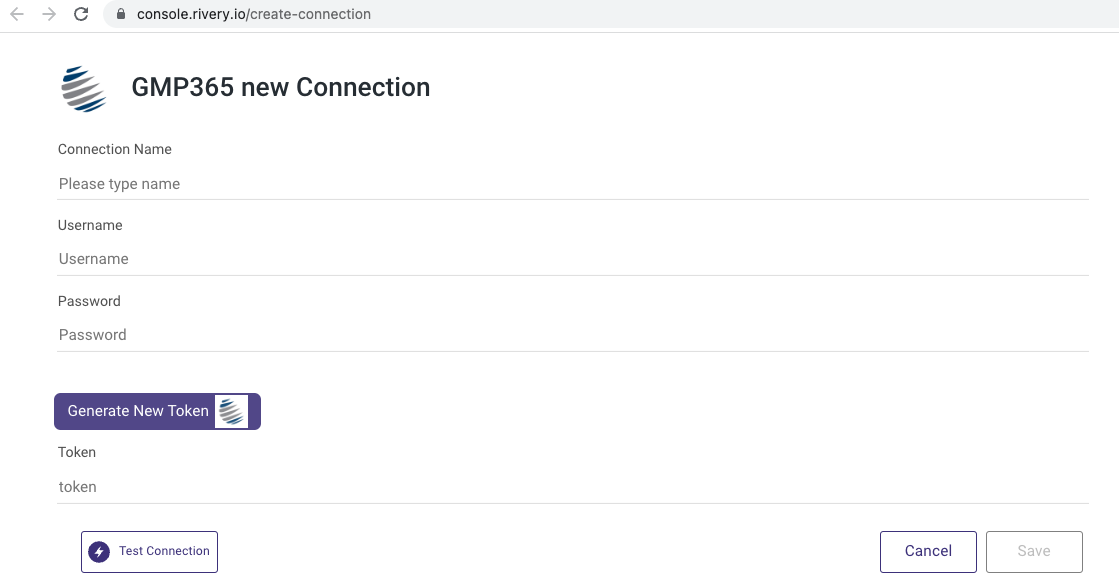 Once the user has filled in all required Connection parameters and clicks 'Save,' the connection will be saved in the Rivery account where the link was initially generated. This allows for complete externalization of connection configuration.
Don't see the connection you are looking for? Contact us.
---
Was this article helpful?
---
What's Next