Environments Overview
10 Aug 2021

1 Minute to read
Environments Overview
Updated on 10 Aug 2021

1 Minute to read
---
What is an environment?
An environment is a collection of Rivery users, connections, rivers, and variables that is walled-off from other environments within a Rivery account.
All Rivery account content is initially created on a per-environment basis. Each environment has its own set of users (although a user can be a part of multiple environments).
In addition to acting as separate workspaces in a Rivery account, environments can be used for deployment of content from one environment to another.
Who can manage environments?
Admin users can manage environments, which includes deployment package creation, editing, deployment and the ability to revert changes made.
See here for more information on user roles and permissions.
Creating an environment
To create an environment, navigate to the Environments menu and in the Environments Manager tab, click 'Add a new environment'.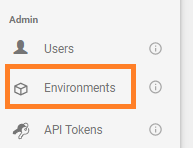 This will prompt for an Environment Name. Some additional options are to set a description and a color for the environment. To complete the creation, name the environment and click Save.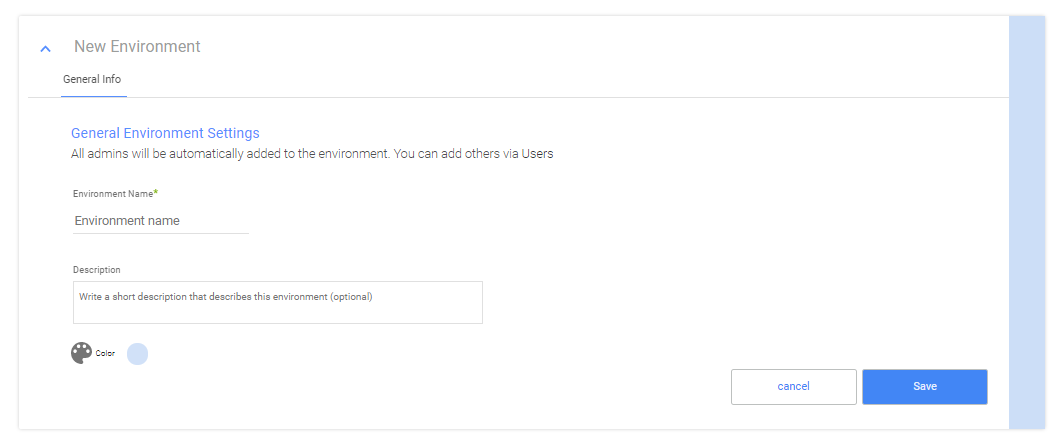 Navigating between environments
To switch between environments, select the desired environment name from the dropdown at the top of the screen.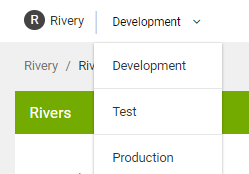 Note
The Rivery content shown in the Activities, Rivers, Connections, and Variables screen will reflect that of the environment chosen.
Once multiple environments exist in a Rivery account, deployment packages can be used to migrate Rivery resources (such as rivers, connections, and variables) from one environment to another.
---
Was this article helpful?
---
What's Next