January 2023 Release Notes
January 2023 Release Notes
---
Share feedback
Thanks for sharing your feedback!
What's New? 🚀
Integration:
SAP SuccessFactors (currently in beta) is a cloud-based Human Capital Management software that provides businesses with tools to manage their workforce.
The ability to pull data from numerous tables and use it for reporting and analysis is one of this integration's primary capabilities.
---
Feature:
Activities' new version (currently in beta) provides you with a more comprehensive and user-friendly experience for monitoring the execution of your Rivers. With this new version, you can access detailed information about each activity, including when it started, when it ended, and its overall stats. Furthermore, the improved analytics capabilities allow you to extract valuable insights from your River activity data, enabling you to make informed decisions and optimization. Overall, Rivery's enhanced Activities streamline your data management process and empower you to better understand and control your Rivers' performance.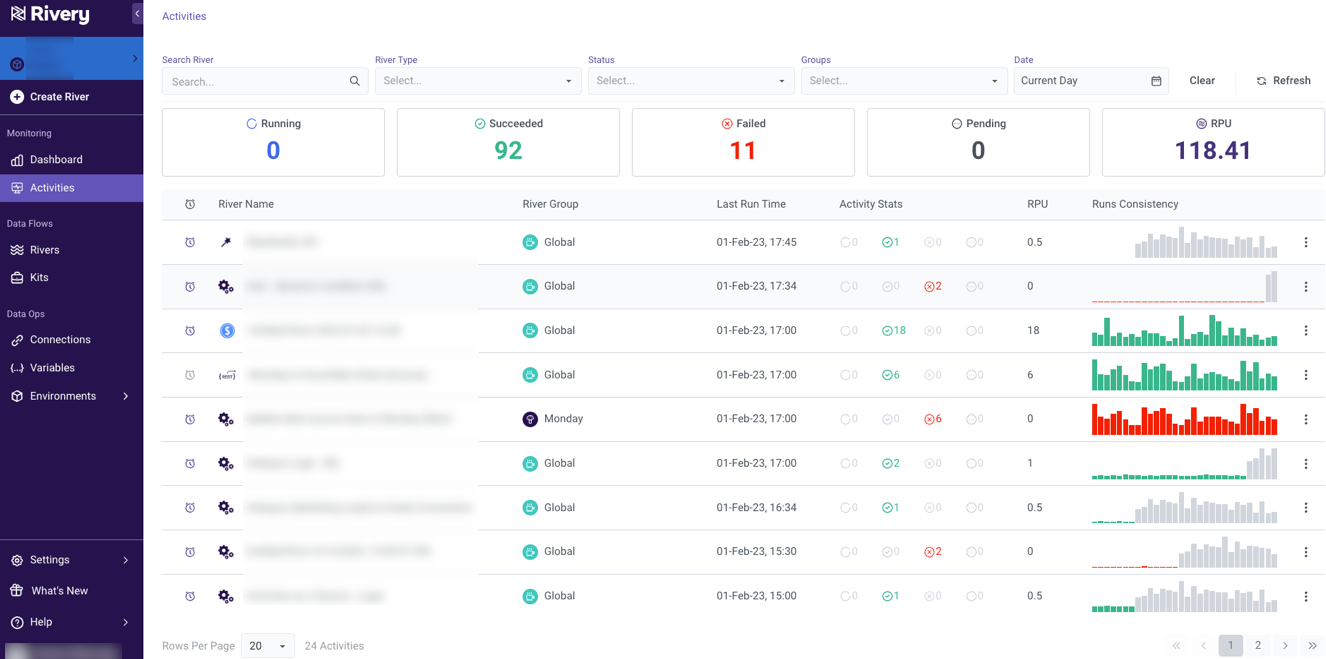 ---
Sources Updates:
---
Kits ⭐
Chargebee to Snowflake - This Kit provides a streamlined integration between Chargebee and Snowflake. This is accomplished by Rivery's custom connectors which link Chargebee's REST API to Snowflake. These connectors allow for the transfer of data from Chargebee into Snowflake for analysis and processing. The Chargebee to Snowflake Kit provides a quick and easy way to combine Chargebee's data with Snowflake's powerful capabilities.

Chargebee to Databricks - A solution that enables seamless connection between Chargebee's REST API and Databricks. Custom connectors created by Rivery are used to enable this connectivity. The connectors act as a link between Chargebee and Databricks, allowing data from Chargebee to be ingested into Databricks for additional processing and analysis. Using the Chargebee to Databricks Kit is a quick and simple way to link Chargebee's data with Databricks' powerful analytics tools.

---
Was this article helpful?
---
What's Next