Rivery pricing is consumption-based. Consumption is calculated in credits, or Rivery Pricing Units (RPUs).
What Is a RPU Credit?
RPU credit = Rivery Pricing Unit credit.
API (Application) based sources are charged for each execution of a data pipeline.

Database and file storage sources are charged based only on the amount of data transferred.
We charge you based on actual usage, not number of rows, allowing you to scale in a flexible and transparent way.
Why Are Database and File Storage Sources Priced Differently to API Sources?
Data replication from database and file sources consume less compute time and therefore costs less for Rivery, so we're passing these savings onto our customers.
How Is RPU Credit Usage Calculated?
Credit usage is based on the data source and pipeline type:
| Data Source / Pipeline Type | Credit Cost |
| --- | --- |
| API Based Sources | You're charged 1 credit for up to 100MB of data transferred, 2 credits for 100MB - 200MB, 3 credits for 200MB - 300MB, etc. |
| Database Replication & File Storage Sources | You're charged 1 credit per 100MB of data transferred (pro-rata), regardless of execution frequency. |
| Orchestration & Advanced Workflows (Logic and Transformations) | You're charged 1 credit for every execution of an entire workflow. |
Here are some examples:
| Scenario | Credit Cost |
| --- | --- |
| Ingesting deal information from your CRM once every 24 hours. | 1 RPU credit a day |
| Ingesting both deal info & contact info (which have different endpoints) from your CRM every 8 hours, but just Mon-Fri | 30 RPU credits a week (2 endpoints * 3 times a day * 5 times a week = 30) |
| Running an orchestration workflow that pulls data from 5 different API sources, once a day. | 6 RPU credits a day (5 API pulls + 1 advanced workflow = 6) |
| You transfer 1,725MB of data per month between your Postgres database and your data warehouse. | 17.25 RPU credits (1,725MB / 100MB = 17.25) |
| You transfer 280MB of data per month from files on SFTP servers to your data warehouse. | 2.8 RPU credits (280MB / 100MB = 2.8) |
Please note:
Optional add-ons for annual customers include:

0.1 RPU charge per Logic execution.
High frequency execution discount.

To enable either of these options, contact our sales team.
How Is Python RPU Calculated?
The RPU of the Python Logic Step is calculated by adding the script's entire time and the quantity of network usage.
Note: If a River run is unsuccessful, the Python Logic Step RPU (logicode_rpu) will not be calculated.
The python pricing is based on:
Execution time of the user's Python script (seconds)
Server size they chose to execute the script (see below)
Network bandwidth - 0.4 RPU for every 100MB of data transferred
| Server Size | RPU per Minute | RPU per Hour |
| --- | --- | --- |
| XS | 0.021 | 1.2 |
| S | 0.041 | 2.5 |
| M | 0.082 | 4.9 |
| L | 0.165 | 9.9 |
| XL | 0.329 | 19.7 |
| XXL | 0.3884 | 23.304 |
| XXXL | 0.492 | 29.52 |
How to Use the Cost Calculator?
The Cost Calculator estimates your plan's monthly cost. Follow the steps below to plan your strategy:
Choose how many GB of data you wish to sync monthly from Database Sources.

Select the number of API Sources Entities you want to use and their sync frequency.

If you wish to use Database Transformations and Orchestration, check the box.

Check the box if you want to use Python Transformations.
Note:
The Starter plan is the default. Python Transformations are not available in this plan; to use Python, toggle to the Professional plan.

The monthly cost is displayed as follows:

On Demand is a monthly pay-as-you-go plan.
Annual Billing is a 12-month payment plan with a discount.
Where Can I Find Details About My RPU Usage?
There are 2 areas where you can get information about your RPU consumption:
Dashboard
When you click the Dashboard tab from the main menu, a graph of your entire activity appears. To check your RPU usage, follow the instructions below:
Click the RPUs tab in the upper right corner.
Select the desired timeframe in the upper left corner of the screen.
Pick one or more sources under Rivers RPUs, to examine RPU consumption for these specific Rivers.
The total amount of RPU for this timeframe is indicated in the bottom right corner.

Activities
Follow these steps to check your RPU usage from the Activities tab:
Click the Activities tab from the main menu.
Search for your River.
Click the arrow next to your River's name.
Click the arrow next to the river's running date.
On the right, you'll see the entire amount of RPU.

Python RPU
The Logic steps icon can only be found in a Logic River that uses Python. Following the Activities instructions, take the next steps:
Click on Logic Steps icon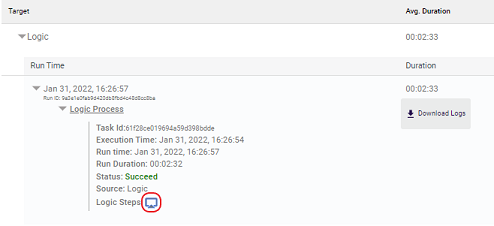 2. Logic Step Details are now available.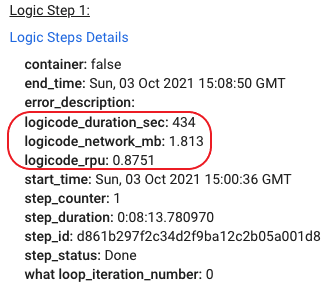 What's included in the Free Trial?
Rivery's free trial includes access to all of the professional plan features, for 14 days or 1,000 free credits (worth $1,200) of usage, whichever expires first.
When your trial period ends, you can continue using Rivery by registering for any on-demand plan, or by contacting us to explore our annual and Enterprise plans.
Does Rivery Charge per Connector?
No, Rivery does not charge per connector and there is no minimum or maximum on the number of connectors you can use. We believe in providing you with the best single source to efficiently align your data from internal databases and third-party platforms.
Does Rivery Charge per User?
No, Rivery does not charge per user, and all plans include unlimited users.
Does Rivery Charge per Environment?
No, Rivery does not charge per environment, although each plan has a maximum number of environments:
The Starter plan is limited to 1 environment.
The Professional plan is limited to 3 environments.
The Enterprise plan includes unlimited environments.
Is There a Minimum Number of API Integrations Required?
No, there is no limit to how many API integrations an account can have.
Are All Data Sources Available on All Plans?
Yes, all of our data sources are available on all plans.
Can Rivery Connect to Custom Sources?
Yes! You have multiple options for connecting to practically any source, in addition to Rivery's managed sources. For more information, please contact us.
How Do I Upgrade My Plan?
Our Subscription & Billing document shows you how to accomplish it.
What if I Have More Pricing Questions?
Please reach out to our sales team directly, we'd be more than happy to help.
---
Was this article helpful?
---
What's Next