This is a step-by-step tutorial for creating a Redshift connection.
Prerequisite
To connect to Redshift, you must whitelist our IPs.
Connection Procedure
Type in the Connection Name.
Enter your Host name.
Fill in your Port.
Enter your Username and Password.
Use the Test Connection function to see if your connection is up to the task.
If the connection succeeded, you can now use this connection in Rivery.
SSL Options
Key File
To establish an SSL connection and authenticate your Redshift user, you have the option to use a key file (.pem).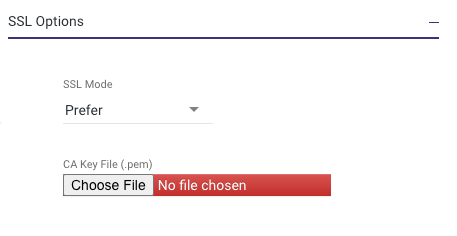 SSH (Optional)
Secure Shell Protocol (SSH) is used to provide secure and encrypted access to internal databases from Rivery servers in order to retrieve data.
Configure your SSH Tunnel server in your network to use SSH Tunneling via Rivery. This server will be able to connect to your database server via the internal IP or address, and will accept SSH connections from Rivery IPs. Rivery uses a key file to connect to the SSH server.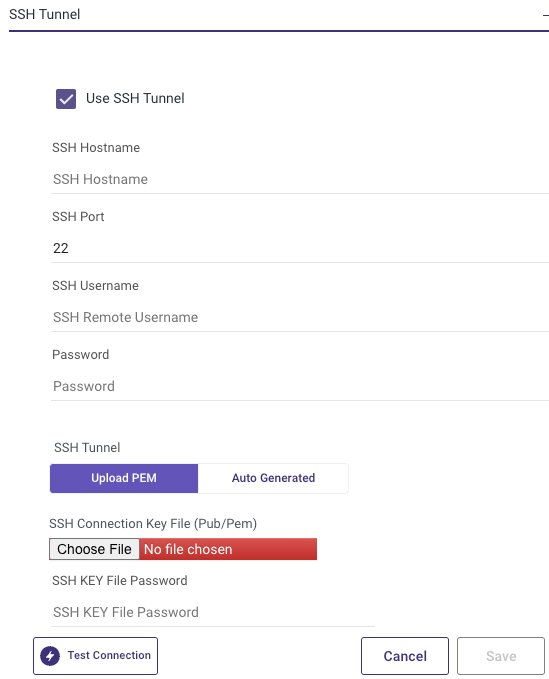 ---
Was this article helpful?
---
What's Next