This page outlines the technical specifications and features of the Settings Tab within each River
Overview
The Settings Tab provides users with the ability to set and manage various configurations in Rivers. It provides a centralized location for all settings related tasks, making it easier for users to manage and maintain Rivers.
Working with the Settings Tab
Schedule Me
Once you've configured your River's Column Mapping step, you can either execute it on demand (by clicking Run at the bottom of the screen) or schedule it.
Click 'Schedule Me' under the Settings tab to access the scheduling options: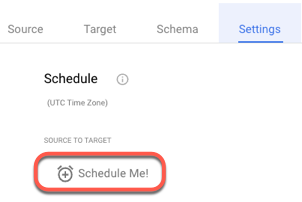 Cron Expression
To set more custom scheduling frequencies, you can use a Cron expression.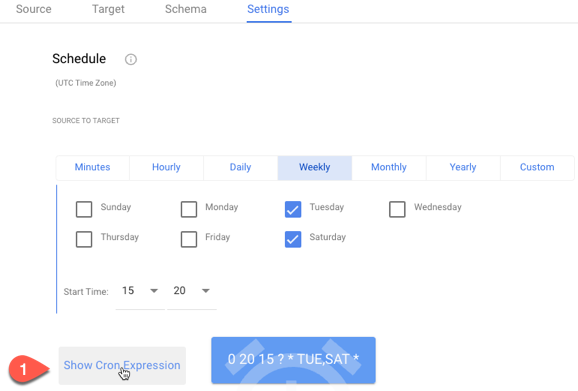 You can enter your Cron expression under the Custom tab: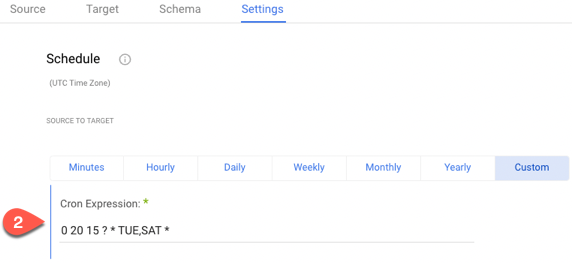 If you'd like to use 'last day of month' syntax, use last instead of L.
For example, if you'd like to schedule the river to run every last day of the month at 22:30 PM, use the following syntax:
0 30 22 last * ? *

Notifications
If you would like to be notified upon a failure, warning, or when a run-time threshold is reached, simply set this to true and enter your email address.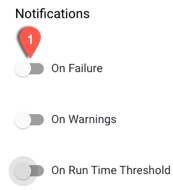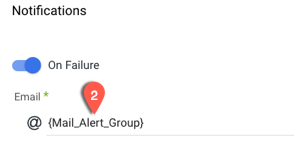 ---
Was this article helpful?
---
What's Next