Share feedback
Thanks for sharing your feedback!
AWS Billing and Cost Management API Version 2 is currently supported
This provides a general description of AWS Billing and its capabilities.
Introduction
AWS Billing and Cost Management is a web service that allows you to pay your invoices and manage your expenses.
---
Connection
To connect AWS Billing with your destination, follow our step-by-step tutorial.
Choose a Source connection after you've created a connection, as seen here: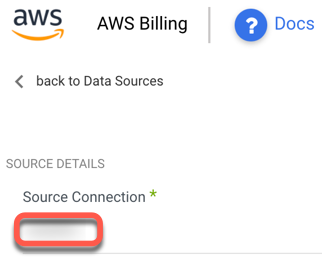 ---
Reports
In AWS Billing, there are two types of reports available:
Predefined Reports
Custom Reports
Predefined Reports
Click here to view Predefined Reports.
Custom Reports
Create custom reports, and select a specific report to pull data from AWS Billing after you've established a connection.
The following image provides an overview of the various custom reports: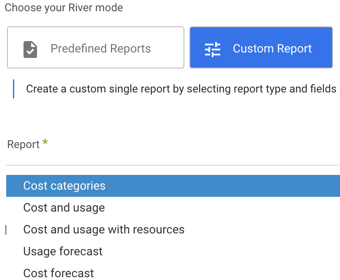 Each report requires an incremental data extraction by choosing a Date Range and Time period, Here's an example: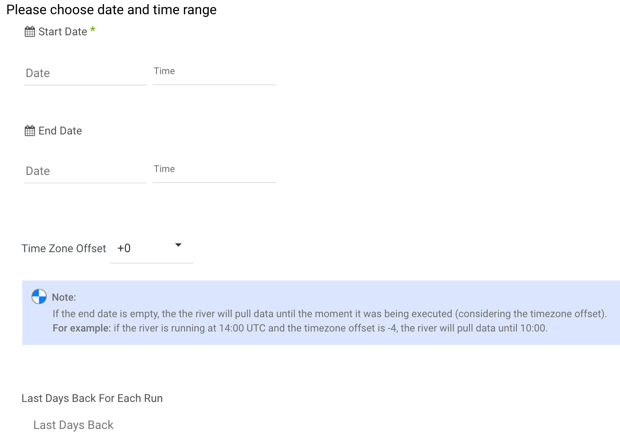 Note:
Start Date is mandatory.

Data can be retrieved for the date range specified between the start and end dates.

If you leave the end date blank, the data will be pulled at the current time of the river's run.

Dates timezone : UTC time.

Use the Last Days Back For Each Run option to gather data from a specified number of days prior to the selected start date.
Dimension Filters are available for usage on each report.
Each option applies a different dimension to the data pulled. The documentation for each dimension can be accessed on the AWS webpage.

You can also select from the following options for all reports other than 'Cost Categories':
Granularity - It establishes the time frame in which your response will be split.
Note:
It is only possible to obtain the last 14 days of 'Hourly' granularity.
Metrics - It sets the metrics that will be returned in the query.
Click for additional information on the 'Blended Cost' Metric.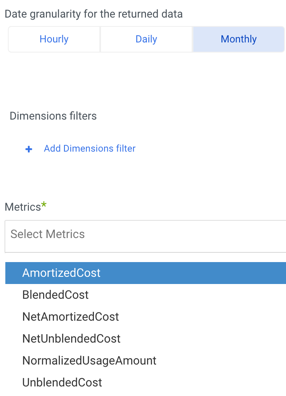 ---
Was this article helpful?
---
What's Next