Share feedback
Thanks for sharing your feedback!
Content.Ad Reporting API version 1 is currently supported
This provides a general description of Content.Ad and its capabilities.
Prerequisites
Reports
After configuring the connection, you may now configure the river
for the report you require:

Customize the reports:
Selecting a time period:
Advertiser and Advertiser Click are time dependant reports.
Date Range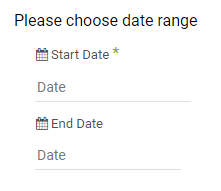 Pulls data in the date range between the start and end date
provided, including the end date.
Leaving the end date empty will pull data according
to the current time of the river's run.
Start date is required, the river pulls data from
the start of the day.
Dates timezone : UTC time.
Use the "Last Days Back For Each Run" to expend
the start date and pull data a given number of days back
before the chosen start date.
Advertiser Click report:
Breakdown
Additional parameters will return more detailed info.
For example, in order to get data on different ads on the same campaign,
pick the "Ad" parameter.


Default: All available data.


Filter by campaign ID
Filter the data by choosing the required IDs.
Leave empty to get all available data.

---
Was this article helpful?
---
What's Next