Share feedback
Thanks for sharing your feedback!
Freshservice API version 2 is currently supported
Prerequisites
Pulling data from Freshservice using Rivery
After configuring the connection, you may now configure the river for the report you require:
Under create new river press connect to choose the data source (Freshservice)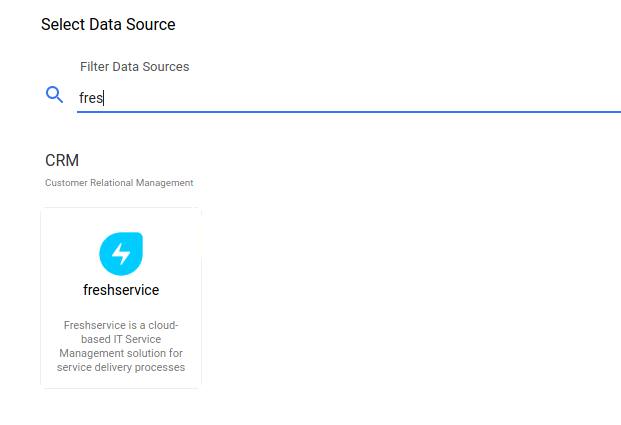 After finding Freshservice, choose the connection you configured in the previous section, and you may now choose the report needed.


API Limits:

Freshservice accounts created on or after 01-Sep-2020 will use minute-level rate limiting. The limits vary based on the Freshservice plan. Certain API operations also have sub limits within the overall limit. This limit is applied on an account wide basis irrespective of factors such as the number of agents or IP addresses used to make the calls.

Accounts created before 01-Sep-2020 will eventually be migrated to minute-level rate limiting. The previous limits would continue to apply until the migration is completed.
---
Was this article helpful?
---
What's Next