Share feedback
Thanks for sharing your feedback!
Hivestack API version 2 is currently supported
This provides a general description of Hivestack and its capabilities.
HiveStack Walkthrough
Prerequisites
---
Reports
After configuring the connection, you may now configure the river for the report you require:
Under 'create new river', press connect to choose the data source (HiveStack)


After finding HiveStack, choose the connection you configured in the previous section, and you may now choose the report needed.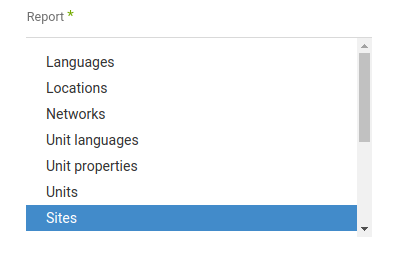 Only for 'Report Executions' report you should select the report definition to be executed first. You can select one definition id for each river as reports can have different fields and different types of the same fields which can later create problems with rdbms.
---
Was this article helpful?
---
What's Next